PET preform
Product Detail
Product Tags
A preform is an intermediate product that is subsequently blown into a polyethylene terephthalate (PET) container. Preforms vary in neck finish, weight, colour and shape, and are specifically designed to meet the needs of customers in different market segments.
Preforms are manufactured from polyethylene terephthalate (PET), so they are called PET preforms.
Preform weight depends on the end container's desired volume. Preforms can be single-layer or multilayer. Barrier preforms provide additional benefits and increased beverage shelf life, thanks to a special layer embedded in several layers of polyethylene terephthalate.
We offers a full assortment of polyethylene terephthalate (PET) preforms for packaging, transporting and storing drinking water, mineral water, carbonated beverages, juices, nectars, baby food, dairy products, beer, low-alcohol and alcoholic beverages up to 40% abv, edible oil, mayonnaise, ketchup, sauces, household and cosmetics products
In addition to standard preforms, we manufactures custom preforms tailored to individual customer requirements.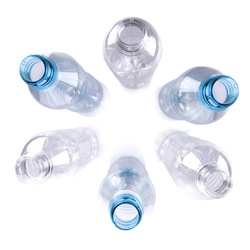 To choose the best packaging option for your needs, contact a sales representative or technical support specialist. They will help you make a suitable selection based on your equipment, the complexity of the shape of the PET bottle, and your special requirements.
Pet preform is present in the fields of beverages, food, health and beauty, home care, and chemistry. We offer a wide range of standard PET preforms that advances steadily, as well as specific developments.
On demand we include R-PET (recycled) in our products and we work on future bio-sourced materials.
PCO 1881
Carbonated and non-carbonated beverages
Material:
PET monolayer, transparent
PET with dyes and/or additives
Diameter:
28mm
Weight:
13g -50g
Capacity:
0,3 – 2,5l
PCO1810
Carbonated and non-carbonated beverages.
Material:
PET monolayer, transparent;
PET with dyes and/or additives
Diameter:
28mm
Weight:
17g – 54g
Capacity:
0,3 – 2,5l
PET CYCLE PCO 1810, HIGH PCO 1810 AND PCO HYBRID (PCH)
Carbonated and non-carbonated beverages.
Material:
PET monolayer, transparent;
PET with dyes and/or additives
Diameter:
28mm
Weight:
20g – 31g
Capacity:
0,5-1,5l
BPF
Carbonated and non-carbonated beverages.
Material:
PET monolayer, transparent;
PET with dyes and/or additives
Diameter:
28mm
Weight:
23g – 56g
Capacity:
0,5 – 2,5l
30/25
Non-carbonated beverages.
Material:
PET monolayer, transparent;
PET with dyes and/or additives
Diameter:
30mm
Weight:
14g – 34g
Capacity:
0,25 – 2l
29/25
Non-carbonated beverages.
Material:
PET monolayer, transparent;
PET with dyes and/or additives
Diameter:
29mm
Weight:
10,5g – 31,5g
Capacity:
0,5 – 2l
HEXALITE 26/22
Non-carbonated beverages.
Material:
PET monolayer, transparent;
PET with dyes and/or additives
Diameter:
26mm
Weight:
9,7g – 30g
Capacity:
0,5 – 2l
OBRIST
Carbonated and non-carbonated beverages.
Material:
PET monolayer, transparent;
PET with dyes and/or additives
Diameter:
26mm
Weight:
9,8g – 33g
Capacity:
0,5-2l
Ø 38 MM 3- AND 2-START
Non-carbonated beverages, liquid dairy products, and juices.
Material:
PET monolayer, transparent;
PET multi-layer;
PET with dyes and/or additives
Diameter:
38mm
Weight:
14g – 67g
Capacity:
0,2 – 6,0l
AFFABA & FERRARI
Non-carbonated beverages, liquid dairy products, and juices.
Material:
PET monolayer, transparent;
PET with dyes and/or additives
Diameter:
38mm
Weight:
21, 7g – 24, 0g
Capacity:
Up to 1l
48MM
Non-carbonated beverages, oils, syrups, and industrial fluids.
Material:
PET monolayer, transparent;
PET with dyes
Diameter:
48mm
Weight:
74g – 100g
Capacity:
4 – 8l
OIL 29/21
Vegetable oils, vinegars, and sauces
Material:
PET monolayer, transparent;
PET with dyes and/or additives
Diameter:
29mm
Weight:
18g – 45.5g
Capacity:
0,3 – 2,5l
28/410
Cosmetics and household products
Material:
PET monolayer, transparent;
PET with dyes and/or additives
Diameter:
28mm
Weight:
31g
Capacity:
0,5 – 1l
24/410
Cosmetics and household products
Material:
PET monolayer, transparent;
PET with dyes and/or additives
Diameter:
24mm
Weight:
12.5g
Capacity:
0,1 – 0,5l


---
Previous:
Cap
---